Coming up: International workshop on cooperative and responsible finance for development
21 May 2021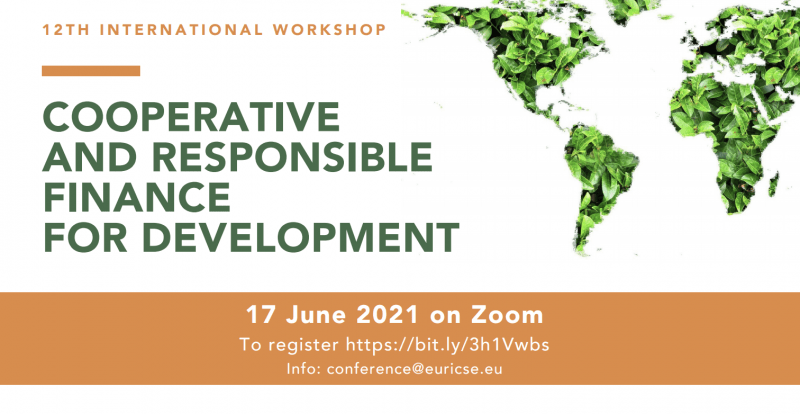 An international workshop will explore the challenges and growth prospects for the cooperative banking sector. Scheduled online for 17 June, the event is organised by Euricse in collaboration with Federcasse (Italian Federation of Cooperative Credit Banks) and the Department of Economics and Management of the University of Trento, with the support of EACB (European Association of Co-operative Banks).
The event will feature four sessions with 20 scholars and researchers representing 22 universities and research centres. Key themes include monetary policies, credit risk, profitability, the integration of sustainability principles in the banking system, merger effects and responsible finance and digitalisation. The sessions will feature examples from around the world, providing a broad overview of regional banking systems, from German regional cooperative banks to rural credit cooperatives in Russia and financial services for farmers in Thailand.
The event will also include a roundtable on the impact of COVID-19 on the banking system featuring Sergio Gatti, general director of Federcasse, and Volker Heegeman, head of legal department at EACB.
More information on how to register as well as the full programme are available on Euricse's website.