Role of cooperatives in the ongoing transformation - ICA CCR European Research Conference in Berlin, Germany (21-23 August, 2019)
21 Aug 2019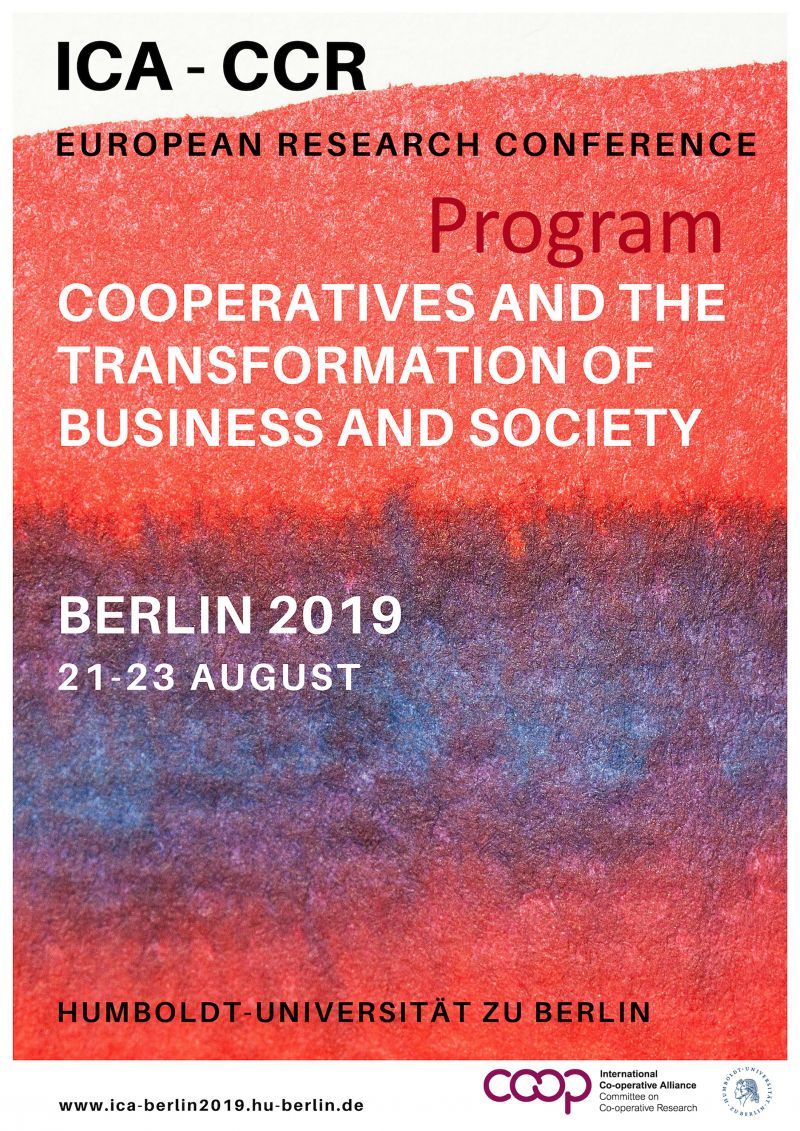 ICA CCR European Research Conference was held 21-23 August, in Berlin, Germany with more than 160 researchers from various academic disciplines, and from different countries. Under the theme of 'Cooperatives and the Transformation of Business and Society', 4 plenary sessions, 26 parallel sessions and Young Scholar programme were organized to discuss the role of cooperative organizations in ongoing transformations.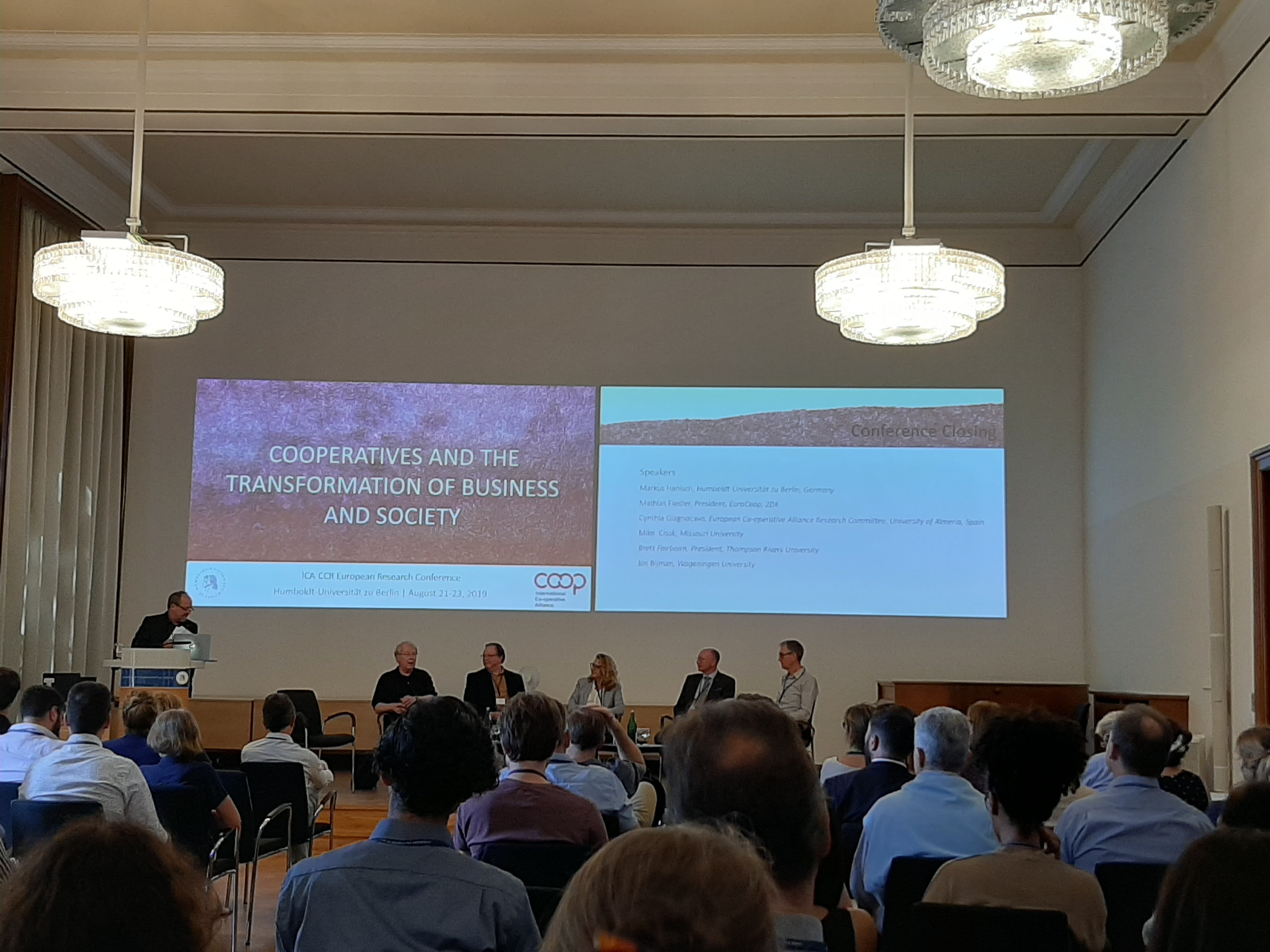 A keynote speech was given by Professor Brett Fairbairn, Thompson Rivers University, Canada with the title of "Cooperatives - Fundamental Transformations, Sustainable Development and New Social Contracts".
During the Business Meets Science Event, Professor Michael Cook, University of Missouri, USA made a keynote speech followed by interventions from cooperative practitionners in different sectors. 
The last keynote speech was made by Professor Jan Jonker, Nijmegen School of Management, the Netherlands on the theme of Transformative Business Models.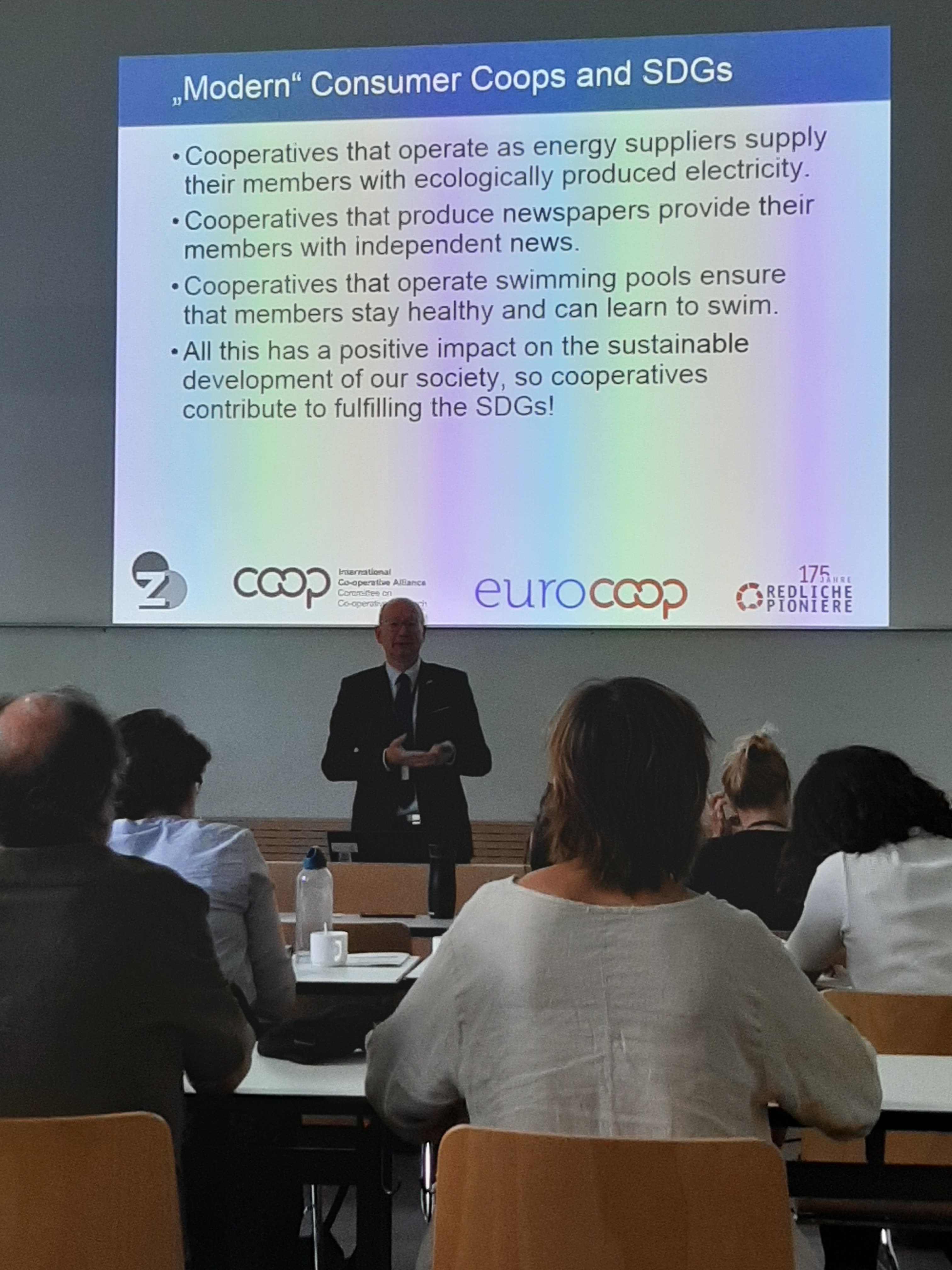 In parallel sessions, various issues were discussed on classical ones such as financial and insurance systems, value chains, food system, dairy market, cooperative law, governance, market mechanism, knowledge system and education, energy system, worker cooperatives but also on emerging ones, such as platform cooperatives, SDGs, innovation and commons. Interestingly, there were also two sessions on cooperatives in socialist and post-socialist systems. 
ICA CCR European Research Conference was hosted by Humboldt University Berlin under the leadership of Professor Markus Hanisch together with ICA CCR European Board. German cooperatives (Raiffeisen-Stiftung, Schweisfurth Stiftung, Zentralkonsum and Heinrich-Kaufmann Stiftung) sponsored the conference.
After the conference, a discussion on cooperative research was made for the ICA podcast.
An article on the activities of coops4dev? presented during the conference is here.
Please find the Conference programme in the attachment below.