Latest issue of the Review of International Cooperation is out!
27 Feb 2020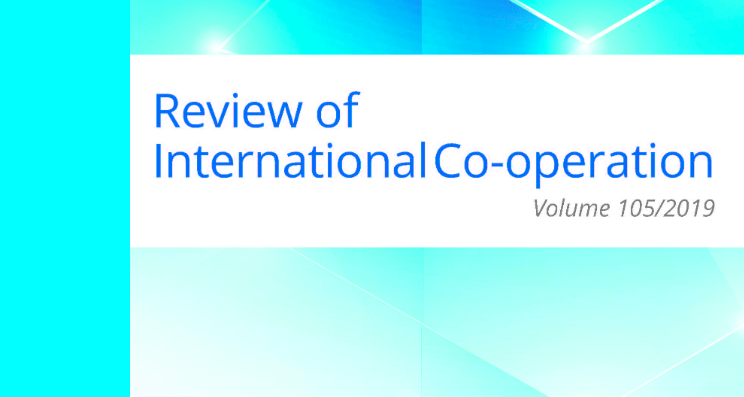 The 105th issue of the Review of International Cooperation looks at the interplay of diversity, inclusion, and social justice with cooperative enterprises in Canada and beyond.
 
Published by the International Cooperative Alliance's Committee on Cooperative Research, the review publishes reports of conference proceedings, but can also cover separate matters, with editions dedicated to themes such as cooperative governance or finance. 
 
This special edition presents a collection of diverse experiences and uses of the cooperative model.
 
"The common factor to all essays is humanity that cuts through the poverty, marginalisation, conflict, and the injustices of colonisation. Cooperative contributions to sustainable development and sustainable communities in different corners of the globe are represented in this volume, illustrating once again the power of cooperation," said Sonja Novkovic, Chair of CCR.
 
The collection of papers also highlights the potential of enterprise founded on cooperative values and principles to promote inclusion, decent work, positive workplace relationships, cooperative-to-cooperative alliances and concern for the wider community, to bridge differences and address superordinate goals. The seven articles in the review touch on issues such as indigenous communities, human rights and the values of cooperation; city village cooperatives; the role of cooperatives in reconciliation; female participation in agricultural co-operatives; member wellbeing in worker co-ops; and the Sustainable Development Goals.
 
The review is available in electronic form. You can access it here.