Join us for the CCR Europe Conference!
30 Jun 2021
The CCR Europe Conference is only eight days away! The online event, on 7-9 July, brings together cooperative scholars and researchers to deepen the understanding of the resilience of cooperatives facing crises.
The conference will explore a range of topics, such as how cooperatives can anticipate and respond to new business opportunities and develop innovative solutions for a sustainable and solidarity future; and how cooperatives address current global issues and challenges. The competitive advantage of cooperative democracy, business performance, market share, best governance and digital capabilities will also be examined.
In addition, the conference will address themes linked to the overarching theme of the World Cooperative Congress: "Cooperatives in transition facing crisis".
Participants will also hear from keynote speakers Tine De Moor, Professor of Social Enterprise & Institutions for Collective Action at Rotterdam School of Management (RSM), Erasmus University and André Torre, Research Professor at the University Paris-Saclay, and INRAE (Institut National de Recherche pour l'Agriculture, l'Alimentation et l'Environnement). 
The event will be an opportunity to celebrate the 100th anniversary of the International Review of Social Economy or Recma, which was founded in 1921 by Charles Gide and Bernard Lavergne. Today Recma is one of the oldest peer-reviewed journals dedicated to works on cooperation and social economy.
More information about the two keynote speakers and how to register is available on the event's webpage.
Related Events: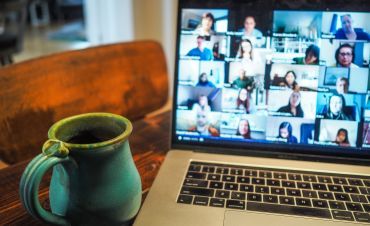 On 7-9 July 2021, The International Cooperative Alliance Committee on Coop ...