Johnston Birchall studies co-operative governance
01 Apr 2014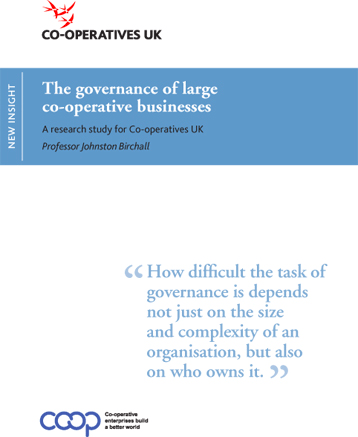 ​Johnston Birchall is one of the U.K.'s most prolific co-operative researchers. A professor of sociology at the University of Stirling, he has spent nearly three decades focusig his research on co-operation and has described the co-operative model as "a serious alternative to corporate capitalism".
His latest effort is The governance of large co-operative organizations, a research study published by Co-operatives UK in April 2014. His study found that overall, the governance of large co-operative enterprises is on a par with, and probably superior to, investor-owned companies. Where there are examples of governance weakness, he writes, there is encouraging evidence of action to remedy this.
He concluded that the governance approach of co-operatives is shaped by the ownership model and central purpose of the business. The best model, he argues, is one which reinforces the participation of members. Two common challenges he identified in co-operative governance are ensuring expertise on Boards of Directors and managing the costs of a participative model of governance.
Click here to download the full study.