14th ICA-AP Cooperative Research Conference in Newcastle, Australia (12-14 December, 2019)
31 Dec 2019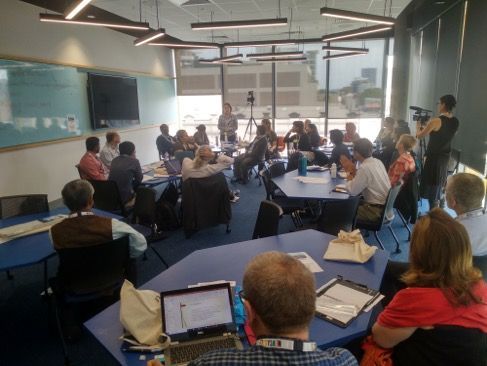 The International Cooperative Alliance Asia and Pacific's (ICA-AP) Committee on Cooperative Research (CCR) along with the University of Newcastle (UoN) and support from the ICA-EU Partnership on Cooperatives in Development (#Coops4Dev) and Young Scholars Initiative (YSI) organized the 14th ICA-AP Cooperative Research Conference on "Co-operation among co-operatives and mutuals in the Asia-Pacific region – working together to achieve a flourishing and sustainable future" at the Faculty of Business and Law, University of Newcastle, Australia from 12-14 December 2019.
The conference was well-attended by more than 100 participants from 12 countries viz. Australia (60), Fiji (1), India (19), Indonesia (2), Japan (2), Kiribati (2), South Korea (2), Malaysia (2), Nepal (4), New Zealand (4), Timore Leste (1) and United Kingdom (2) comprising of researchers, policymakers, practitioners and students, who shared their experiences on issues broadly related to cooperation among cooperatives and mutuals, and developed new networks and partnerships around cooperative research and education.
Early Career Researchers' (ECR) and Young Scholars' workshop
An Early Career Researchers' (ECR) and Young Scholars' workshop was conducted on 12th December aiming to provide the participants with an opportunity to be mentored by senior academicians with rich experience in researching and publishing in the area of cooperatives. This was the first time that an ICA-AP CCR conference had held such a workshop, which welcomed 24 ECR/young scholars from 10 countries.
Welcome Address and keynote addresses
The conference was opened on 13th December 2019 by Prof. Jim Jose, Acting Pro Vice-Chancellor, Faculty of Business and Law at Newcastle Business School. He reminded the participants that co-operation remains as essential to economic well-being as competition. Mr. Balusubramanian Iyer, Regional Director, ICA-AP expressed his delight at the New Space precinct conference venue and mild Newcastle summer as he warmly welcomed delegates from around the region. He explained that the involvement of Australia and New Zealand in ICA-AP activities helps to increase the support that can be offered to the Pacific neighbours. Prof. Morris Altman greeted the guests and opened the conference proceedings.
The keynote address on day one was delivered by Ms. Melina Morrison, CEO of the Business Council for Cooperatives and Mutuals on the theme "Opportunities for advancing the cooperative sector through collaboration among cooperatives". She talked about the 9 million members of BCCM, representing the largest businesses in sectors ranging from Banking and Finance, Insurance and Agriculture to Housing, Health and Motoring. There are over 2,000 cooperatives operating across sectors, having over US $3 billion turnover each year.
Prof. Greg Patmore, Emeritus Professor of Business and Labor History in the School of Business, University of Sydney delivered the keynote on the final day of the conference on "The Past, Present and Future of Cooperatives: Visual Atlas of Australian Co-operative History". His address explored the value of cooperative historical research in challenging organizational amnesia and examining the successes and failures of the cooperative movement as a future guide for strategy and policy. While narrative co-operative history helps build cooperative memory and reinforces cooperative culture, cooperative history driven by policy questions allows the sector to examine questions such as demutualization and the collective ownership of the internet over a long-time period. The address drew upon the Visual Atlas of Australian Cooperative History, which tracks the history of Australian cooperatives from the 1820s to the present, to illustrate these issues.
Research presentations
Research presentations took place in three segments with five concurrent sessions of 3-4 presentations each, as reproduced below. The research sessions provided an opportunity for academia to present over 52 papers to the delegates. The presentations were generally of a high quality and showcased the vast diversity of research on cooperatives in the Asia Pacific region.
Session 1A: Cooperatives, sustainability, resilience and regional development
Session 1B: Legal and institutional parameters and barriers to co-operative growth
Session 1C: Co-operative capital, finance and banking
Session 1D: Co-operative empowerment of women, youth and indigenous communities
Session 1E: Strengthening co-operative advantage using value and supply chains
Session 2A: Co-operative theories and case studies
Session 2B: Worker Co-ops and Decent Work
Session 2C: Gender Equality in Co-operative Governance
Session 2D: Co-operative theories and case studies
Session 2E: Data and measurement for improved co-op performance, impact and accountability
Session 3A: Co-operation among co-operatives
Session 3B: Platform Co-operatives
Session 3C: Co-operative delivery of public services and co-operative education
Session 3D: New models and innovations in agricultural co-ops
Session 3E: Co-operative empowerment of women, youth and indigenous communities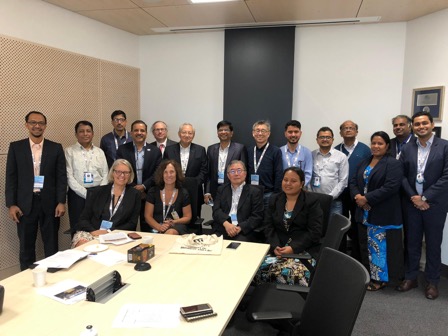 Industry Panels
The conference also hosted industry representatives which led to rich discussions on bridging the gap between academicians and practitioners: "Co-operative's supporting the regional economy", "How cooperative innovation and digital technology can contribute to the achievement of sustainable development goals", "Co-operation among Co-operatives - Co-operative Training and Education in Oceania" and "Dairy cooperatives: New challenges and sustainable economic development"